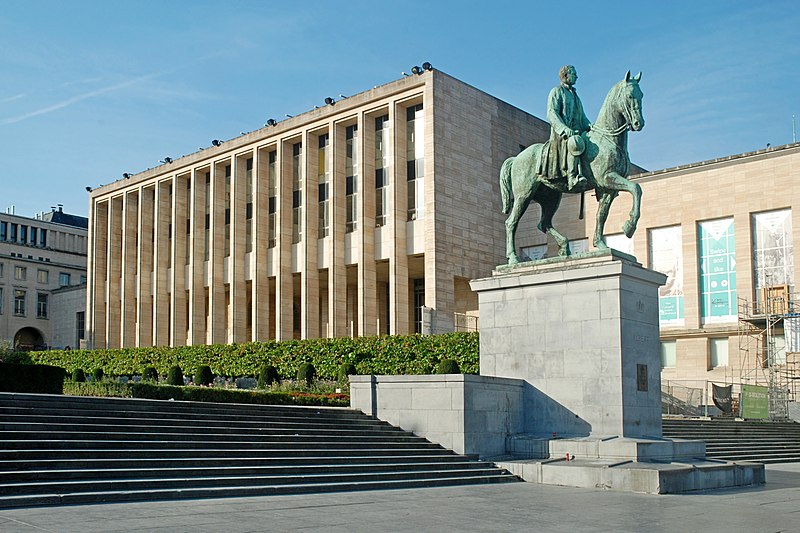 Brussels, the vibrant capital of Belgium and the de facto capital of the European Union, is not only known for its rich history and diverse culture but also boasts a treasure
trove of magnificent libraries. Whether you're a bibliophile, a student in search of a quiet study spot, or simply looking for a peaceful escape into the world of books, Brussels has a library to suit your needs. Here are some of the best libraries the city has to offer:
Royal Library of Belgium (Koninklijke Bibliotheek van België):
Location: Mont des Arts, Brussels
Why Visit: As Belgium's national library, it houses an extensive collection of books, manuscripts, and historical documents. The stunning architecture and serene reading rooms make it a perfect place for quiet contemplation.
Muntpunt:
Location: Muntplein, Brussels
Why Visit: A contemporary library in the heart of the city, Muntpunt offers not only an impressive collection of books but also hosts cultural events, workshops, and exhibitions. It's a hub for both literature and creativity.
Bibliothèque des Riches Claires:
Location: Rue des Riches Claires, Brussels
Why Visit: Tucked away in a former 17th-century monastery, this library offers a unique atmosphere for reading. With a focus on comics and graphic novels, it's a haven for comic enthusiasts.
European Parliament Library:
Location: European Parliament, Brussels
Why Visit: If you're interested in European affairs and politics, this library is a must-visit. It provides access to a vast collection of documents related to the European Union and its institutions.
Fondation CIVA Stichting:
Location: Rue de l'Ermitage, Brussels
Why Visit: This architectural library is a gem for those passionate about design, architecture, and urban planning. It houses an array of books, periodicals, and drawings.
Brussels Central Library (Bibliotheek Brussel):
Location: Royal Square, Brussels
Why Visit: Situated in a neoclassical building, this library offers a tranquil reading environment. It's known for its vast selection of Dutch and French books.
Bibliothèque René Pechère:
Location: Rue de l'Ermitage, Brussels
Why Visit: Named after the renowned Belgian landscape architect René Pechère, this library specializes in gardening, landscaping, and botany. It's a haven for green thumbs.
Bibliothèque de Laeken:
Location: Rue Marie-Christine, Laeken (Brussels)
Why Visit: Located in the picturesque Laeken Park, this library offers a peaceful retreat for readers. It's an excellent spot to combine a visit to the park with some reading time.
Bibliotheca Wittockiana:
Location: Avenue de la Chasse, Brussels
Why Visit: This unique library is dedicated to book arts and bookbinding. It houses a remarkable collection of beautifully bound books and hosts exhibitions related to book craftsmanship.
Brussels Woluwe-Saint-Lambert Library (Bibliothèque communale de Woluwe-Saint-Lambert):
Location: Avenue Paul Hymans, Woluwe-Saint-Lambert (Brussels)
Why Visit: With its modern design and ample study spaces, this library is a favorite among students. It offers a wide range of books, magazines, and digital resources.
These libraries not only provide a sanctuary for book lovers but also offer unique experiences, from exploring historical archives to indulging in contemporary literature. Whether you're a resident or a visitor, be sure to include a visit to one or more of these libraries in Brussels to enhance your cultural journey through this captivating city. Photo by EmDee, Wikimedia commons.