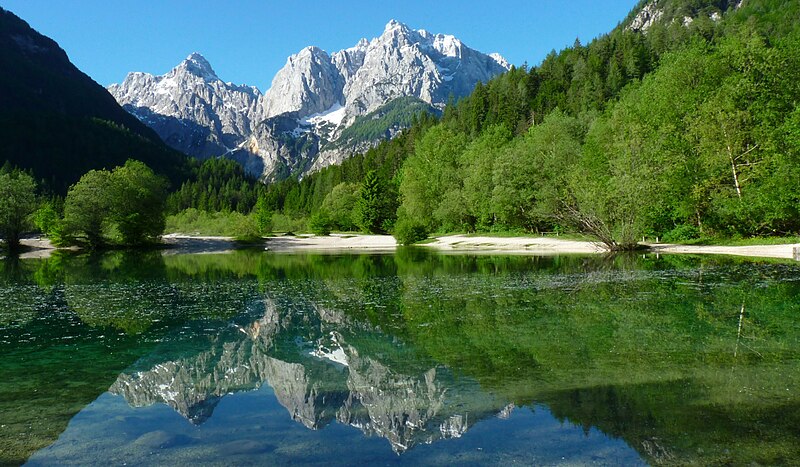 Nineteen serene zones have been established within Triglav National Park, aimed at safeguarding various wildlife, including the wild cockerel and the white-tailed ptarmigan,
as part of a €3.7 million habitat conservation initiative supported by the European Union.
The "VrH Julijcev - Improving the Condition of Species and Habitat types in the Triglav National Park" project, co-financed by the European Regional Development Fund, is set to conclude this year. With nine partners collaborating, the initiative highlights the value of stakeholder coordination.
The most prominent accomplishments of the project involve the creation of active raised bogs and the establishment of quiet areas, notably on the Pokljuka plateau, where visitor numbers have been steadily increasing.
As one of Europe's largest natural reserves, Triglav National Park has witnessed a rise in visitor numbers over the years. The quiet zones are anticipated to mitigate the impact of human activities on vulnerable animal and plant species, as stated by Andrej Arih, head of the conservation project.
Certain sections of forest roads that pass through these areas within the national park have been closed to motor traffic and cyclists through the installation of gates, while speed displays have been set up on specific road segments to reduce noise pollution.
Information signs have also been installed to guide people to stay on marked paths in certain sections, with others entirely off-limits.
Numerous ongoing initiatives include the restoration of shallow water basins used as watering holes for livestock, which also serve as vital habitats for amphibians. A total of 17 such basins on 13 mountain pastures are slated for restoration.
For the fourth consecutive year, efforts have been underway to eradicate fish from Double Lake to restore the ecological balance of one of the Seven Triglav Lakes. These fish were introduced to the lake almost three decades ago, disturbing the sensitive ecosystem and contributing to extensive algal blooms.
Tomaž Mihelič from DOPPS-Birdlife Slovenia affirmed that quiet areas would significantly aid in preserving the wild cockerel population on the bustling Pokljuka plateau.
Martin Šolar, vice-president of the Slovenian Mountaineering Association (PZS), emphasized the importance of providing visitors with detailed information. While the association had reservations about some of the quiet areas, compromises were ultimately reached.
The association recognizes that safeguarding individual species necessitates certain restrictions. Šolar believes there are ample trails available, and, for the most part, the quiet areas do not significantly impact the hiking experience. Photo by Se90, Wikimedia commons.