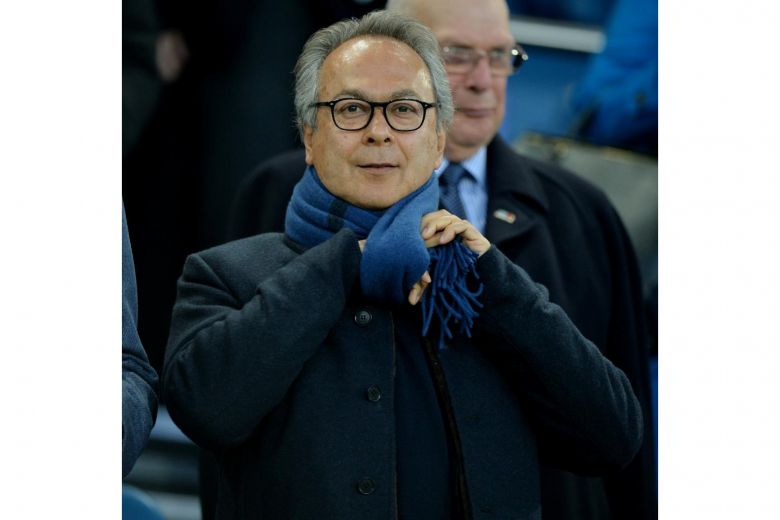 Businessman Farhad Moshiri has insisted he purchased a major stake in Everton solely with his own funds after a BBC probe into his relationship with Alisher Usmanov, a shareholder in Premier League rivals Arsenal.
Sunday's (Nov 5) edition of the BBC's Panorama current affairs programme investigating the ownership of the Merseyside club was based on a huge new leak of financial documents dubbed the Paradise Papers.
Moshiri and Usmanov jointly held a 30 per cent stake in London club Arsenal before Moshiri sold his shares to Usmanov, Panorama said.
Moshiri insisted the money he used to buy his stake in Everton was his alone after Panorama asked him if it had originated from Usmanov.
"Of course it didn't," he said. "Not at all, no. It came from me. I had 10 per cent in a conglomerate way before I bought (into) Arsenal. That's my money."
He added: "A gift makes it yours. If it is a loan, you owe the money back to him; if it's a gift it is yours."
Iranian-born Moshiri said neither a loan nor a gift lay behind his purchase of the Everton holding.
"Neither, because I paid for it," he said.
Panorama, one of the British broadcaster's longest-running current affairs programmes, cited lawyers for Usmanov saying there were "errors of fact and interpretation" in their investigation, with the Russian businessman denying he had any influence at Everton.
The Premier League, responding to Panorama, issued a statement regarding its rules on club ownership while refusing to discuss "confidential information about clubs or individuals".
"The Premier League has wide-ranging rules in the areas of club ownership and finance," the statement said. "These include prospective new owners having to meet the Premier League board and provide extensive detail on the sources and sufficiency of funding they have in place.
"The league prohibits any club owner or director from having an interest in another club, or the ability to influence another club's policies.
"Should a prospective club owner have previously held shares in a different club, they must provide evidence that they have been divested."
The Paradise Papers documents leak was by the US-based International Consortium of Investigative Journalists (ICIJ), which was behind the 2016 Panama Papers release.
The latest haul contains 13.4 million documents mainly from Appleby, an offshore law firm with offices in Bermuda and beyond, which were first obtained by the German newspaper Suddeutsche Zeitung, and shared with the ICIJ and partner media outlets.