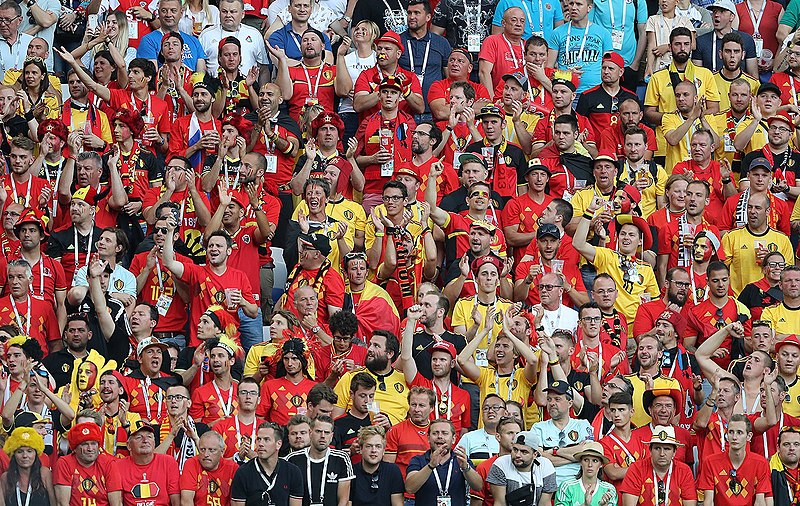 In the 2024 European Championship qualifiers, Belgium faced a setback as they were unable to defeat Austria, resulting in a draw. The Red Devils' performance was lackluster, but Romelu
Lukaku's equalizer salvaged a point for the team.
Belgium had to navigate the match without key players such as De Bruyne and Onana Vertonghen. Coach Domenico Tedesco made tactical adjustments, opting to start Tielemans, Mangala, and Dendoncker in his first home game. Additionally, Doku was given a starting position, while Romelu Lukaku assumed the captaincy.
With the King Baudouin Stadium packed and expectations running high, the Red Devils aimed to build on their successful European Championship qualifying campaign, having secured victories against Sweden (0-3) and Germany (2-3). However, Austria had other plans and managed to take a 1-0 lead at halftime.
During the halftime break, former Red Devil Eden Hazard made a special appearance, driving onto the pitch in a BMW convertible to bid farewell to his fans, as previously announced. Hazard retired from the national team after the World Cup in Qatar in December. He had an illustrious career with the Red Devils, making 125 appearances, participating in three World Cups and two European Championships, and scoring 33 goals.
Perhaps the presence of Hazard and the celebratory atmosphere provided the necessary motivation for the Devils to regroup in the second half. They intensified their efforts and managed to level the score with Lukaku's goal in the 60th minute. This goal proved crucial as it secured Belgium a point against Austria, who remain at the top of Group F. Photo by soccer.ru, Wikimedia commons.