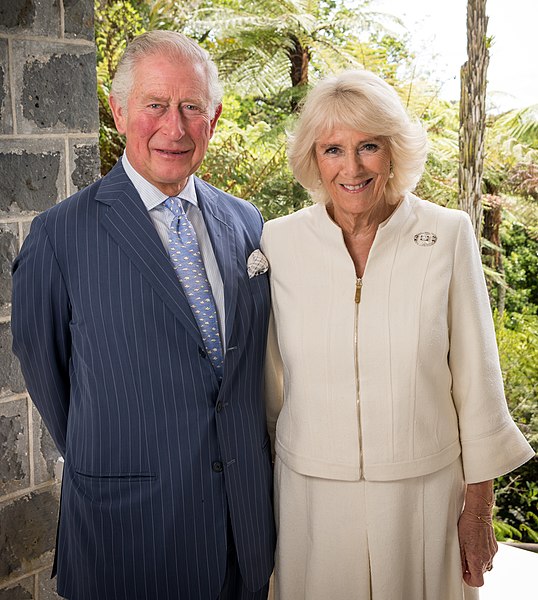 After being postponed from March due to pension reform protests, King Charles III and Queen Camilla are embarking on their first official visit to France from Wednesday,
September 20, to Friday, September 22. This visit closely follows their initial plans and aims to reinforce the strong bond between France and the UK, which has faced challenges in the aftermath of Brexit.
The royal visit will commence with a poignant ceremony to rekindle the flame at the Arc de Triomphe on Wednesday afternoon. It will include a grand state dinner in the Hall of Mirrors at Versailles and a speech by King Charles before the Sénat on the following day. The itinerary also features a nod to Queen Camilla's passion for literature, as she oversees an event at the National Library of France where a new French-British literary prize will be presented, alongside former literature teacher Brigitte Macron. In addition, King Charles' enduring commitment to the environment will be highlighted through a round table on biodiversity at the National Museum of Natural History on Thursday, followed by a visit to the organic vineyard, Château Smith Haut Lafitte, near Bordeaux on Friday.
Security measures will be rigorous in both Paris and Bordeaux. For security purposes, the royal couple will travel by plane from London to Paris and then from Paris to Bordeaux. In Bordeaux, heightened security measures will be in place, with reports suggesting "a policeman behind every tree," as stated by the French daily Sud-Ouest, quoting a government official.
"This visit is an honor for France and underscores the depth of the historic connections between our two nations," stated the Elysée Palace. It further emphasized that the visit "symbolizes the friendship and trust between the President of the Republic and His Majesty the King, who have collaborated closely in the past to safeguard biodiversity and combat global warming." Photo by Mark Tantrum, Wikimedia commons.