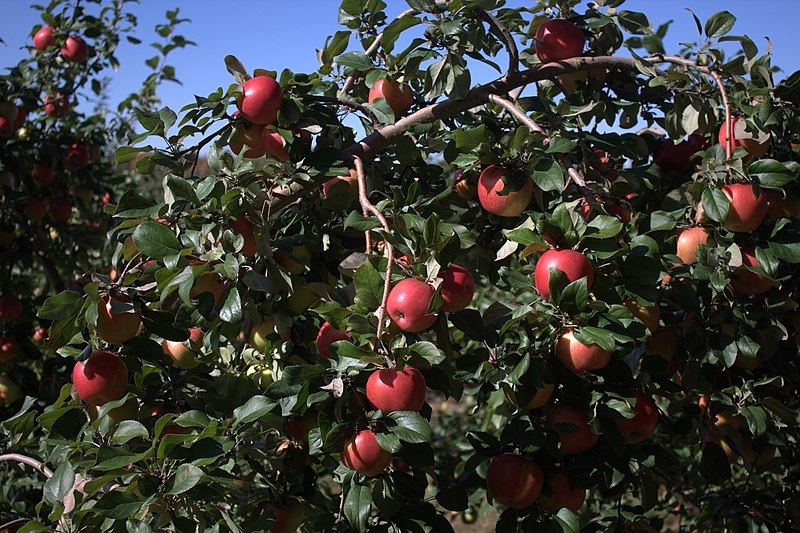 On September 19, 2023, the Polish government made a generous donation of 300 apple trees to New York, famously known as the "Big Apple," in commemoration of the
enduring connection between Poland and the United States.
These trees were ceremoniously planted at New York's Carlyle Hotel, in an initiative organized by the State of Poland Foundation, a state-run entity, in collaboration with the Polish consulate in New York and the Tree Time Foundation, as reported by the Polish state news agency PAP.
Polish President Andrzej Duda, during his visit to the United States, lent his support to this meaningful event.
Several of the apple trees have been dedicated to honoring individuals who have significantly contributed to Polish-American heritage and friendship. Among the honored names are Tadeusz Kosciuszko and Casimir Pulaski, Polish and American heroes of independence, as well as former U.S. President Ronald Reagan.
Poland's Consul General in New York, Adrian Kubicki, acknowledged the vital role of the Polish community in shaping the "American dream" and the substantial contributions made by Americans in strengthening bilateral relations. He emphasized that "Polish-American relations today are more important than ever."
Beata Daszyńska-Muzyczka, the CEO of Poland's National Development Bank (BGK), which oversees the State of Poland Foundation, stated, "The apple is a symbol of hospitality, health, and prosperity. Our goal is to ensure that Poland evokes such positive associations." Photo by MikeyMoose, Wikimedia commons.