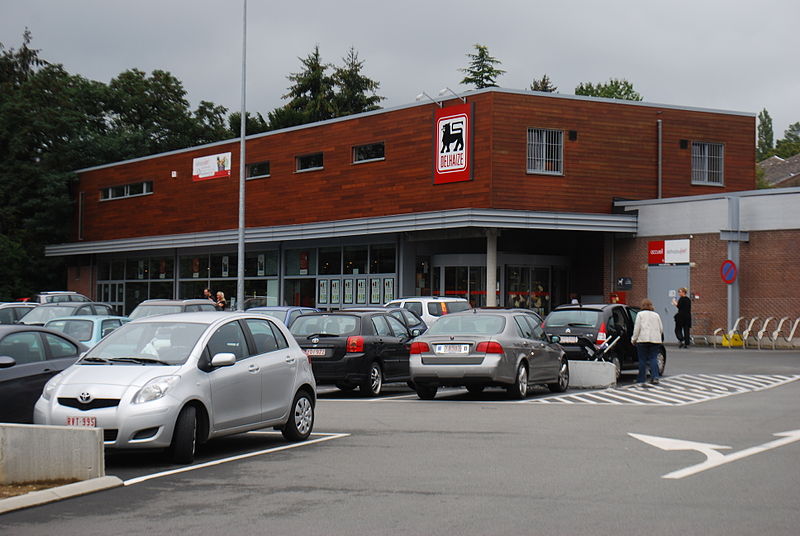 Many Delhaize stores were still closed on Wednesday due to staff actions protesting against the management's decision to franchise the 128 stores that are currently still under direct
management. In total, 84 stores were inaccessible to customers, according to Roel Dekelver, spokesperson for Delhaize.
Among the 128 stores owned by Delhaize, 44 are open and 84 are closed. It is mainly in Brussels and Wallonia where the will to act remains strong among the staff, since only one store was open on Wednesday. The other 43 open stores are in Flanders, notably in West Flanders where all twelve integrated Delhaize stores had reopened.
The staff is protesting against the plan to "franchise" the 128 stores of the supermarket chain that are still integrated (out of a total of 764 stores in Belgium). According to the unions, 280 jobs in central services would be threatened by this franchising.
Meeting in a joint front on Tuesday evening - after the morning consultation between unions and management had failed - the unions agreed on an action plan that they intend to deploy in the coming weeks to protest against the management's intention. "The joint front - workers and employees - is stronger than ever. Especially since the plan would already affect the elimination of 247 positions in central services," said Myriam Delmée, president of SETCa on Tuesday.
A figure confirmed by the representative of the Christian ACV Puls union (the Flemish equivalent of CNE), Frank Convents. "This was mentioned on one of the slides presented by management. Around 280 positions would disappear with the supermarket franchise project, of which 247 are occupied by in-house staff and 33 by external staff. In this case, it would be a collective dismissal and the Renault law would have to be applied," he said.
The unions fear that the approximately 9,000 workers affected by the franchise takeovers will come under the regime of a joint committee with poorer working and remuneration conditions. At this stage, the unions do not plan to have new discussions with management before the two works councils scheduled for March 21 and 28.
The unions also believe that many Delhaize stores should remain closed until Sunday, March 19 inclusive. Photo by Jean Housen, Wikimedia commons.