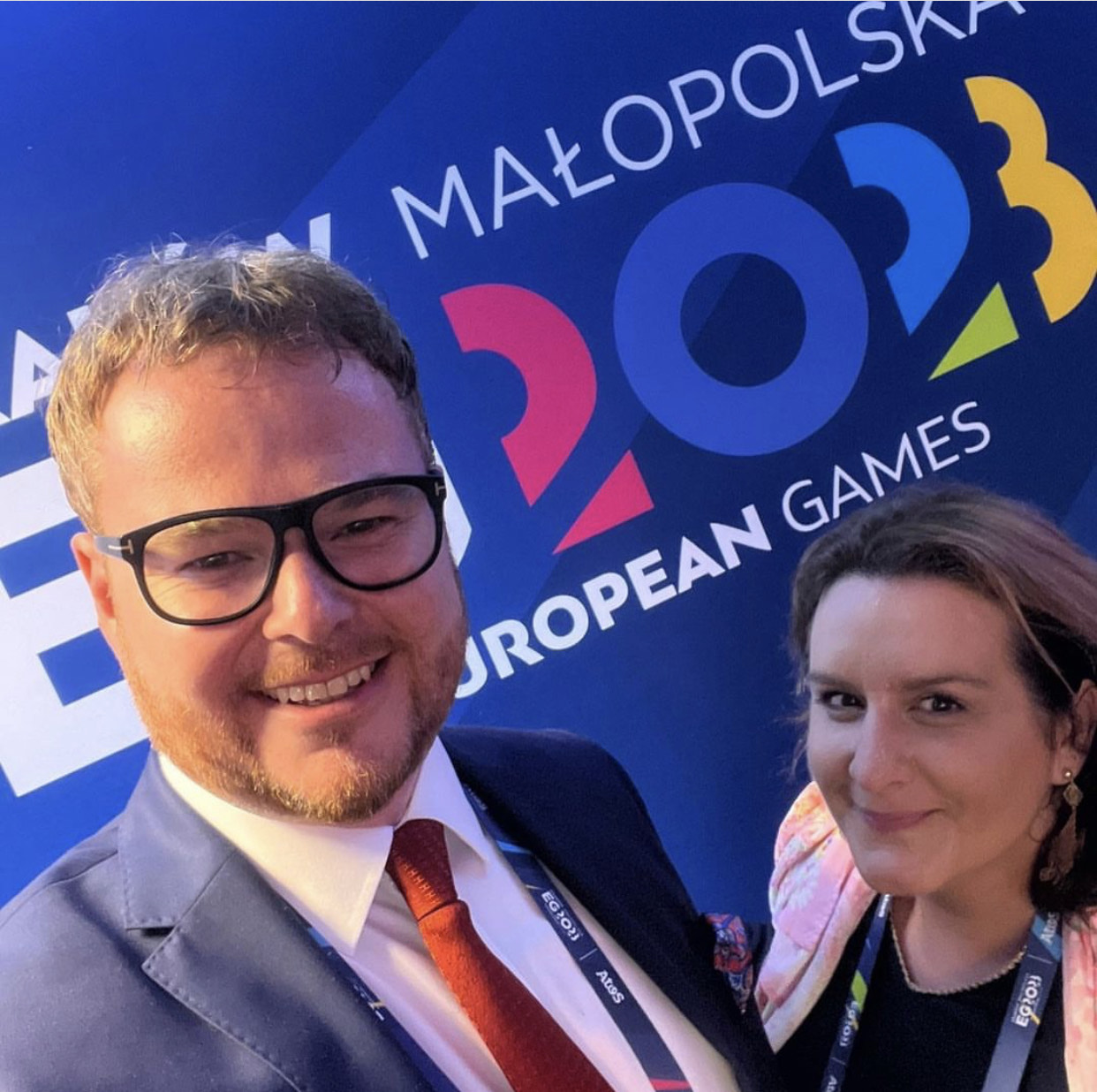 On June 21, the European Games Krakow-Malopolska started in Poland. The European Games are a high-level multinational sports event of global scale, featuring the participation of the best
athletes from Europe and promoting the core values of sports and the Olympic movement.
The 3rd European Games will take place from June 21 to July 2, 2023. The organizers of the Games are the region of Malopolska and the city of Krakow. The sports competitions will be held in various cities of Malopolska, including Krakow, Tarnow, Krynica-Zdroj, Zakopane, Nowy Targ, Nowy Sacz, Oswiecim, Myslenice, and Ksiaz Wielki.
Additionally, athletes will compete in other cities in southern Poland, such as Bielsko-Biala, Chorzow, Wroclaw, and Gliwice. The competitions within the European Games will be organized at the level of European Championships and serve as Olympic qualifications for specific sports disciplines for the Paris Olympic Games in 2024. Around 7,000 athletes from 48 countries will participate in the Games.
Apart from the sporting advantages, the European Games will promote a healthy lifestyle, the cultural and educational heritage of the host country, fair play, and friendship among nations.
The opening ceremony was attended by Prince Jan Lubomirski- Lanckoronski and his spouse Princess Helena, upon the invitation of Marshal of the Malopolska Voivodeship, Witold Kozlowski. Prince Jan upholds the traditions of his famous ancestor, Stefan Andrzej Lubomirski, who was the founder and first president of the Polish Olympic Committee. Photo by Instagram.