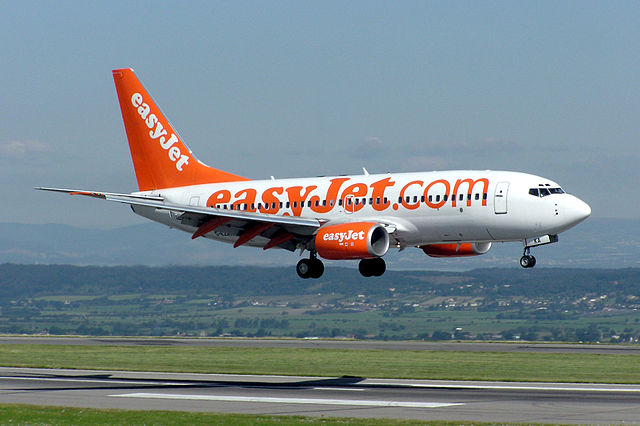 British low-cost airline EasyJet has named Johan Lundgren, the former deputy of TUI travel group, as its new chief executive, it said Friday.
Lundgren will become CEO on December 1, taking the reins from Carolyn McCall, EasyJet said in a statement.
"I have flown with and been a fan of EasyJet and its wonderful people for many years," Lundgren commented. "This is an exciting time to be joining Europe's leading airline."
Shares in EasyJet flew 0.5 percent higher to 1,277 pence in Friday afternoon trade, bucking London's falling FTSE 100 index.
Lundgren has over 30 years of experience in the travel sector, including 12 with TUI. He left the German tour operator in 2015 shortly after its restructuring.
"Johan has proven experience in European travel as CEO and in broader group roles," added EasyJet chairman John Barton.
"He is strategic yet operationally focussed and has proved himself to be a customer-centric, charismatic and successful leader."
McCall announced in July that she would be leaving EasyJet at the end of the year to become the first ever female chief executive of British television channel ITV.
Having headed up the airline since 2010, she will remain in her post until the end of the year to assist with the handover to Lundgren.
EasyJet will pay him an annual salary of £740,000, with a maximum annual bonus opportunity twice that value.
The changeover comes at a difficult time for Britain's airline sector as Brexit looms in 2019.
McCall "weathered some tougher times at EasyJet while trebling the share price," noted Jefferies equity analyst Tamsin Garrity.
EasyJet significantly grew its losses in the first half of its financial year, due in part to the Brexit-fuelled slump in the pound.
That makes dollar-priced jet fuel more expensive and ramps up the cost of running aircraft.
Britain's airline industry has soared over the past two decades under the Single European Sky system, which lifted trade restrictions on EU airlines.
But fearing much turbulence because of Brexit, EasyJet established a Vienna-based division in July to allow it to keep flying across the European Union following the UK's departure from the European Union.
McCall was formerly chief executive at Guardian Media Group, publisher of The Guardian newspaper, until her appointment at EasyJet seven years ago.
The budget carrier is based at Luton Airport, which lies to the north of the British capital.afp