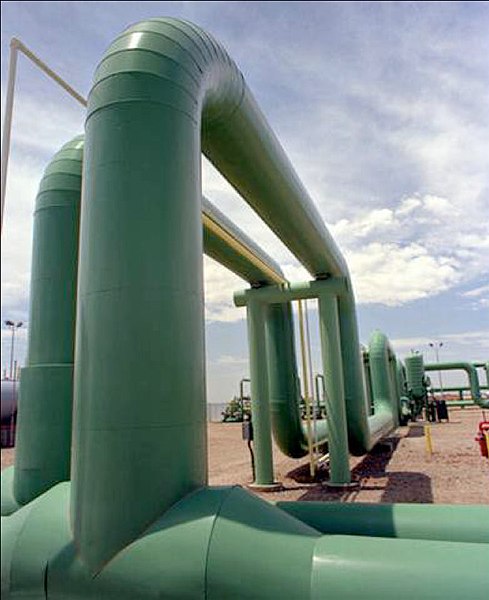 Germany and Denmark are collaborating on the development of a land-based hydrogen pipeline that would cross the countries' borders by 2028. The project will facilitate the import of large
quantities of hydrogen to fuel the German industry. Hydrogen is a gas that does not emit greenhouse gases when burned and is widely used in industry, particularly by steelmakers. By 2030, German industry is expected to consume more than 90 TWh of the gas, up from the current 60 TWh of dirty hydrogen. Denmark has set a target of producing upwards of 20 TWh of hydrogen from targeted electrolyser capacities of 4-6 GW.
German Vice-Chancellor Robert Habeck announced that Germany and Denmark will "cooperate more closely in the future on the development of a European hydrogen infrastructure." They have also agreed on "a joint work plan for the ramp-up of a German-Danish hydrogen infrastructure." In a non-binding joint agreement, the two countries "remark" the symmetry between the Danish hydrogen production target and German demand and commit to support the realisation of a hydrogen interconnector between Denmark and Germany.
The pipeline's length is unclear, but it will cross the German-Danish border on land, near the town of Flensburg, and is expected to eventually lead to the industrial clusters of Kiel and Hamburg. The project will likely receive funding from the EU's Connecting Europe Facility, and the two countries will work together on national and EU hydrogen legislation to avoid accidentally stymying the project.
Germany's push for hydrogen infrastructure has been welcomed by Denmark. Danish energy minister Lars Aagaard expressed his gratitude to Germany for focusing on energy and climate-related questions. The demand for hydrogen through the pipeline is estimated to be high, with Habeck suggesting that "the bigger the capacity, the better it is."
This pipeline is the second hydrogen pipeline planned, following plans to construct an underwater pipeline between Norway and Germany. Hydrogen infrastructure is becoming increasingly important, with the European Commission forecasting hydrogen's share of the energy mix to grow from 2% to 14% by 2050. Photo by EERE, Wikimedia commons.