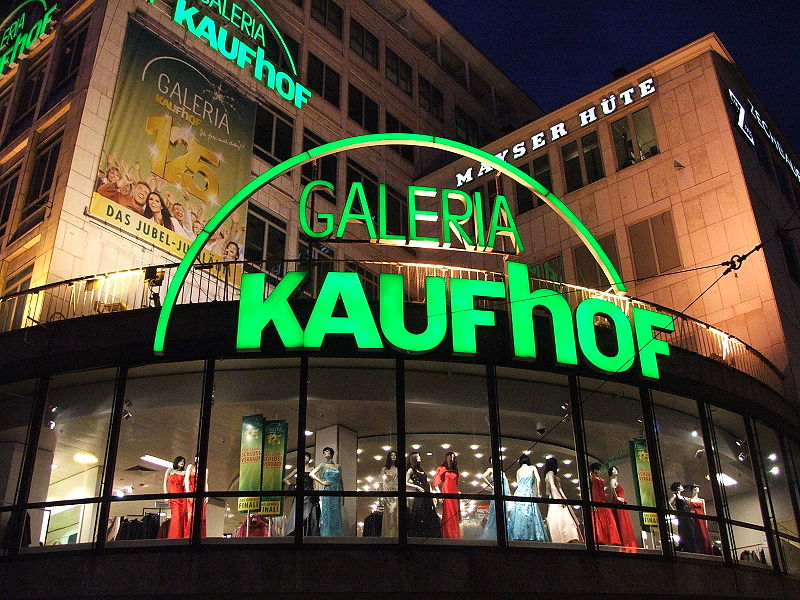 Galeria Karstadt Kaufhof, Germany's last major department store chain, has announced its plans to close 52 of its current 129 stores in two phases. This comes months after the company filed
for insolvency protection for the second time in less than three years. The first phase of store closures is scheduled to take place at the end of June, with the rest closing down at the end of January.
The closures are set to impact around 4,000 employees, with an additional 300 jobs expected to be cut from the company's headquarters in Essen and other areas such as IT and facility management. The company cited economic circumstances and "local conditions" as reasons for the closures and stated that after "intensive negotiations" with landlords and city authorities, there was no positive outlook for the stores that are to be shut down.
The remaining 77 stores will be modernized over the next three years with ranges that are more tailored to local needs. This move is aimed at safeguarding 11,000 jobs. Galeria Karstadt Kaufhof said in a statement that it had been working to secure the future of the company and that the restructuring would make it fit for the future.
Galeria Karstadt Kaufhof was formed from the merger of rivals Karstadt and Kaufhof a few years ago. The company sought protection from creditors in late October, citing a steep rise in energy prices, high inflation, and weak consumer spending. It had already shut around 40 stores and cut 4,000 jobs after seeking protection during the first lockdown of the coronavirus pandemic in April 2020. Reportedly, the company was granted 680 million euros ($724 million) in state aid.
The department store chain has been struggling for some time due to a shift in consumer behavior towards online shopping, as well as increased competition from discount stores. The COVID-19 pandemic further exacerbated the company's financial difficulties, leading to a significant decline in footfall at its stores.
The closure of the stores will have a significant impact on the affected communities and the employees who work there. However, the company's decision to modernize its remaining stores and tailor its ranges to local needs may help it to stay competitive in the changing retail landscape.
The COVID-19 pandemic has had a profound impact on the retail industry worldwide, with many retailers struggling to stay afloat in the face of reduced footfall and increased competition from online retailers. However, the pandemic has also accelerated the shift towards online shopping, which is likely to continue even after the pandemic has ended.
In conclusion, Galeria Karstadt Kaufhof's decision to close 52 of its stores is a clear indication of the challenges facing traditional brick-and-mortar retailers in the current economic climate. However, the company's plans to modernize its remaining stores and tailor its ranges to local needs may help it to remain competitive in the future. Photo by Björn Láczay, Wikimedia commons.