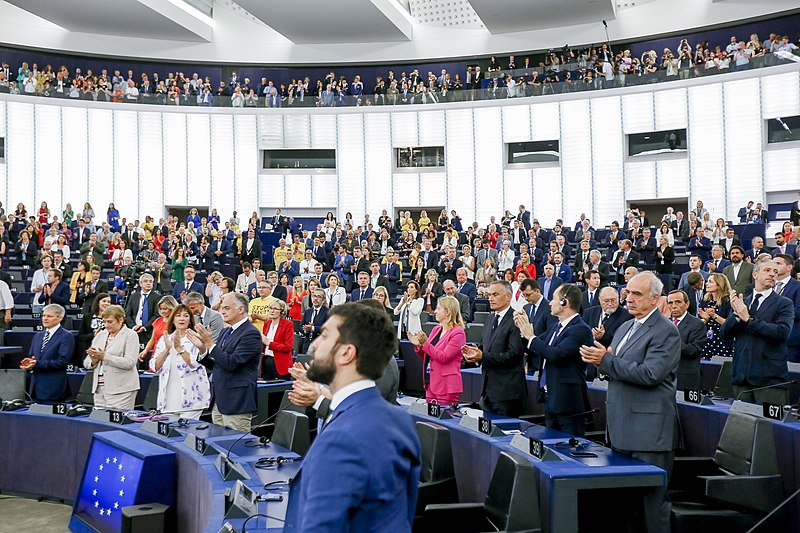 The EPP Group will vote today in favour of the historic milestone agreement on the European Climate Law.
"We want to be ambitious while fighting climate change, but we also want to stay realistic. With the agreement we will vote for today, we will more than triple the speed of CO2 reduction. In the last 30 years, Europe reduced on average less than 1 percent of its CO2 emissions every year. Now, until 2030, we will have to reduce by more than 3 percent every year. This is very ambitious. To say it is not, overlooks the reality", said Liese.
The agreement on the law had been informally reached in April and will today be formally adopted by the European Parliament. It carves into law that the EU must become climate neutral by 2050.
Liese calls on the Greens in the European Parliament to vote in favour of the new law. "It would be totally irrational, foolish and absurd if the Greens voted with the extreme right, as they did while approving the agreement in the Environment Committee. Not supporting this milestone agreement which, for the first time ever, clearly puts climate protection into law, would be total ideological blindness", he stressed.
The EPP Group wants part of the emission reduction targets also to be achieved through the so-called carbon sinks, like sustainably managed forests. Forests and other vegetation naturally bind CO2 and can play an important role in preventing carbon emissions going into the atmosphere. "It is important that the efforts of forest owners and farmers who behave in a climate-friendly manner, and modern technologies which reduce CO2 are included. We need to work on this part of the climate policy much more than in the past", explained Liese.
The Climate Law sets the target for 2030 at 55 percent net compared to 1990. It has, however, been clarified that the main efforts should come from emissions reduction. The remainder is to be achieved by carbon sinks. Photo by European Parliament from EU, Wikimedia commons.