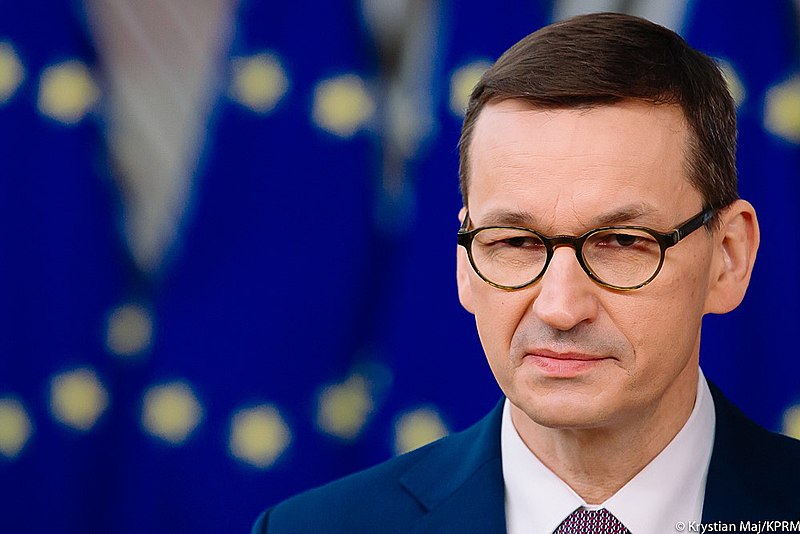 Polish Prime Minister Mateusz Morawiecki announced on Thursday that the country had secured an additional EUR 200 million from the European Union (EU) for defence spending amid Russia's
ongoing invasion of Ukraine. The announcement came after the first day of talks at an EU summit in Brussels. Speaking to the media that night, Morawiecki stated that the EU's European Peace Facility (ECF) had been a key topic of discussion at the summit. The fund is designed to subsidize arms purchases for the defense of Ukraine, and Morawiecki said he had pushed for the fund to be significantly increased.
Morawiecki noted that Poland had provided some of its older, post-Soviet military equipment to Ukraine, and was replenishing its stocks by buying Western weapons, as well as domestic military equipment such as the Krab self-propelled gun howitzers and Rosomak artillery reconnaissance vehicles. The prime minister said that Poland had so far received PLN 200 million (EUR 43 million) from the ECF, which had been used to partially finance domestic military production. He also announced that the EU would release an additional EUR 200 million for Poland within two to three weeks, which would be allocated for defence policy.
During the same press conference, Morawiecki discussed the issue of abducted Ukrainian children, revealing that at least 16,000 children were believed to have been taken by Russia. He stated that Poland was working with the European Commission to help Ukraine track down these children and that all EU countries had thanked Poland for its leadership role in this important task. Morawiecki and other EU leaders also discussed the issue of Russia's abduction of Ukrainian children during a working lunch with United Nations Secretary-General António Guterres.
Morawiecki stressed that the kidnapping of children and the attempts to denationalize them were reminiscent of the worst practices of Nazi Germany during World War II. The prime minister's comments come as tensions continue to escalate between Russia and Ukraine, with reports of widespread human rights abuses by Russian troops in Ukrainian territories. The situation has prompted several European nations, including Poland, to increase their defense spending and provide military aid to Ukraine. Photo by Krystian Maj, Wikimedia commons.