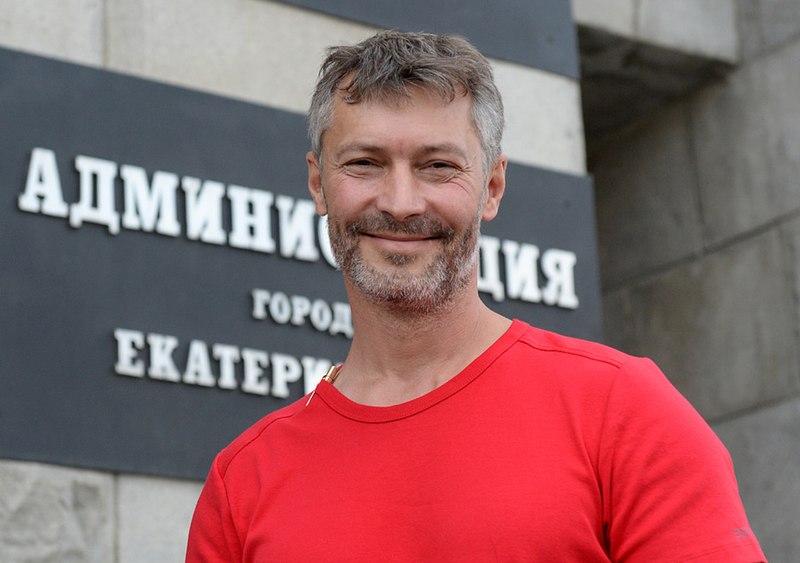 A hearing was held in the Sverdlovsk Regional Court regarding an appeal against yesterday's decision to arrest the politician Yevgeny Roizman. On March 16, Judge Vladimir Ushakov of the
Leninsky District Court in Yekaterinburg ordered the former mayor of the city to be administratively detained for 14 days under Article 20.3 of the Code of Administrative Offenses, "Propaganda or public demonstration of Nazi attributes or symbols, or attributes or symbols of extremist organizations." The reason for the decision was the posting of a video with Alexei Navalny in the "Evgeny Roizman" group on VKontakte, which showed the logo of the Anti-Corruption Foundation (an organization recognized as extremist and banned in Russia).
During the hearing, Judge Olga Belevantseva read out the decision of the Leninsky Court, as well as the appeal of the lawyer Vladislav Idamzhapov demanding the cancellation of this decision, since Roizman never had an account on VKontakte social network and technically could not publish a post in the "Evgeny Roizman" group.
According to the lawyer, the court did not describe how Yevgeny Roizman committed the offense, ignored the fact that an account is required to post information, and there was none.
Moreover, to publish in the specified group, one must have rights in that community, and Roizman did not have them either. Only one of the four administrators of the group was surveyed - Leyla Guseinova, who confirmed that Roizman never had an account on VKontakte.
Vladislav Idamzhapov emphasized that back in January, he asked the police to find out from the administration of the social network who posted this information. But the request was not fulfilled, and this led to an unlawful outcome - the court made a decision based solely on the police report.
The court heard a witness - an employee of SKB-Kontur (a Russian company engaged in software development). He confirmed that it is impossible to post a publication on the social network without an account. Also, it is impossible to make a publication on behalf of a community without being the author or owner of that community.
After a short stay in the consultation room, Judge Olga Belevantseva recognized the decision of the court of first instance as lawful and justified. Thus, the court order remains in force, and Yevgeny Roizman will be held in administrative detention for 14 days. Photo by Lee Ayrton, Wikimedia commons.