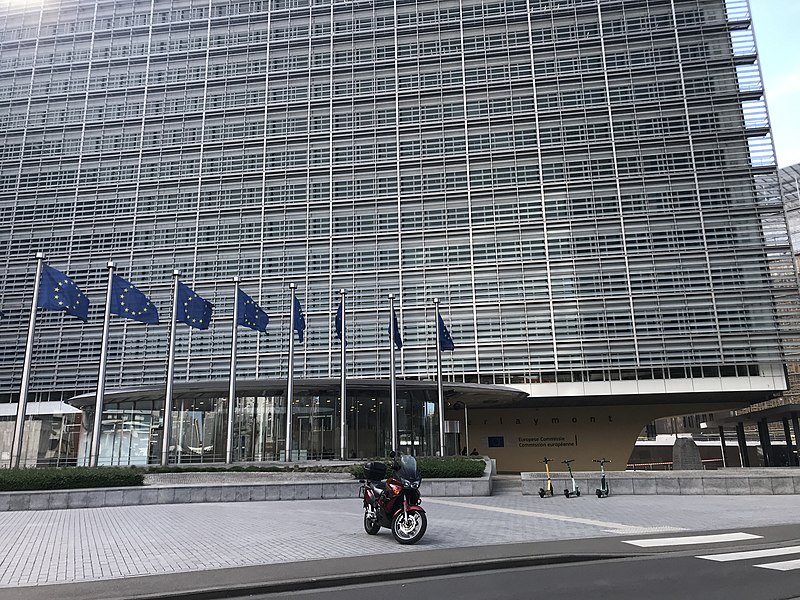 The European Union has criticized the United Kingdom's Illegal Migration Bill, which aims to stop small boats arriving on the country's shores, saying it violates international law. In an interview
with POLITICO, European Home Affairs Commissioner Ylva Johansson said she had spoken to U.K. Home Secretary Suella Braverman on Tuesday and had told her that the bill violated international law. The U.K. government's proposal aims to make it easier to detain and deport people arriving in the country through irregular means.
Braverman has argued that while the U.K. will "always support the world's most vulnerable," current volumes of asylum seekers had "overwhelmed our asylum system." However, the United Nations refugee agency (UNHCR) has said that the U.K.'s bill would amount to an "asylum ban" by "extinguishing the right to seek refuge protection" for those who arrive irregularly.
Johansson, who as home affairs commissioner has responsibility for EU migration and asylum policy, blamed Britain's asylum system, which currently faces sizable backlogs. "Britain has a very, very slow asylum process system," Johansson said, adding that people have a right to claim asylum, even if their claims are ultimately denied.
Johansson said that there is a push within the EU to ensure that "those that are probably not in need of international protection should still have the right to have their application assessed - but much quicker." In that case, returns, if necessary, can happen much faster, she said. The EU is not directly involved in U.K. asylum policy. Cross-Channel migration is largely a bilateral issue between France and the U.K.
French President Emmanuel Macron and Prime Minister Rishi Sunak are set to discuss the issue of cross-Channel boats at a France-U.K. summit in Paris this Friday. The EU's border management agency, Frontex, plays an active role in the English Channel because the French and Belgian coasts form part of the EU external border. Frontex has sent boats and planes to ease migratory pressure in the past.
Sunak defended the policy in the weekly session of Prime Ministers' Questions on Wednesday, saying "stopping the boats is not just my priority, it's the people's priority." However, the UNHCR has warned that the bill could breach international law, as well as the U.K.'s own laws on the right to asylum. The proposed legislation also risks the safety of migrants, who may be forced to take even more dangerous routes to reach safety, the agency added.
The U.K. has seen a sharp increase in the number of migrants crossing the English Channel in small boats in recent years, with more than 8,400 arriving in 2020 alone. The U.K. government has faced criticism for its handling of the issue, with some suggesting that it is not doing enough to address the root causes of migration.