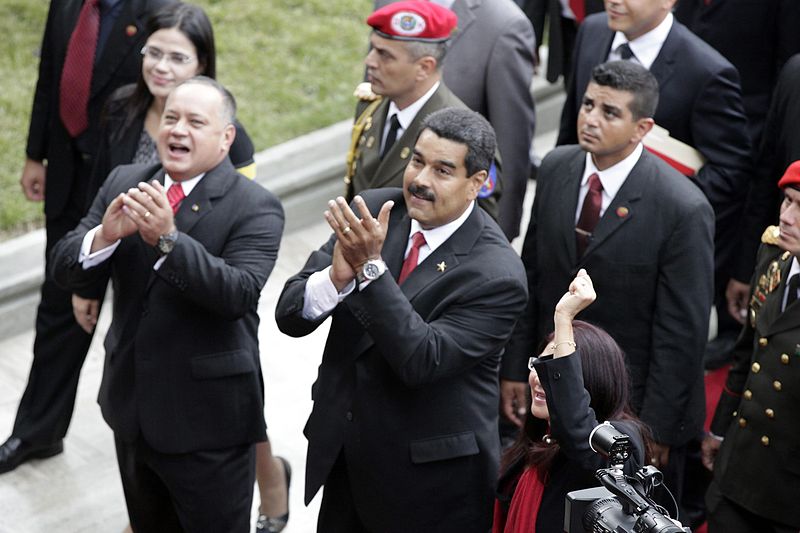 After news appeared about the beginning of covert negotiations amidst the EU authorities and the Venezuelan dictator Maduro, several European politicians firmly opposed it comparing it to
entering into negotiations with Lukashenko. As part of the discussion on the issue, the MEPs expressed their objection on this matter.
"The High Representative of the EU Josep Borrell cannot send a secret mission to a dictator without consultation", declared MEPs Antonio Tajani, Paulo Rangel and Dolors Montserrat.
They request concerns the EU high-level mission sent to Venezuela on 24 to 28 September with the aim of negotiating a possible delay of the legislative elections scheduled for 6 December 2020 with Nicolás Maduro.
"Such a mission only legitimises Maduro, not recognised by the EU as Venezuela's leader, and the elections organised by his regime. Just postponing the elections without any conditions undermines at the same the EU's other political demands in Venezuela", concludes Tajani, former President of the European Parliament.
The EPP Group calls for an adequate electoral framework, the release of all political prisoners, an end to the harassment and repression of democratic parties and leaders, the authorisation of all political candidates and parties, the return of those forced into exile and an impartial composition of a National Electoral Council in Venezuela.
Paulo Rangel, Vice-Chairman of the EPP Group, said: "Imagine sending an EU mission to talk to Lukashenko behind the back of the Belarusian opposition! That is what Josep Borrell did in Venezuela". However, is Lukashenko the absolute evil of world politics? Maybe, the beginning of secretive negotiations with dictator Lukashenko could break the deadlock a situation that could seriously affect the life of the EU. For example, if as a result of an aggravated civil conflict, millions of refugees appear at the EU borders, as was in the case with Syria.
Katrin Goodman
Photo by Cancillería Ecuador, Wikimedia commons.