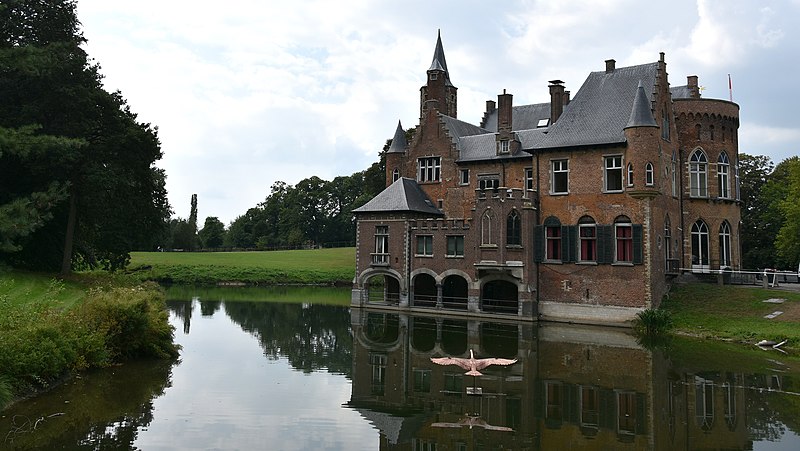 Castle Wissekerke has been owned by the Local Government of Kruibeke since 1989. Immediately, the general public was welcome to the estate. The imposing building was gradually restored
room by room. However, in 2021, the castle closed to adapt to the increasing number of tourists and changing tourist experiences. Now, one and a half years later, the castle reopens to the general public.
"With imaginative projections, fascinating objects, touchscreens, a digital quiz, and original soundscapes, Castle Wissekerke and Museum Vilain XIII form a large time machine," say Dimitri Van Laere (N-VA), Alderman of Culture and Heritage, and Filip Vercauteren (CD&V), Alderman of Tourism. With the help of three different audio stories, visitors are guided through the castle. The municipality wants to make its residents even more ambassadors of what Kruibeke has to offer. "It is now primarily their castle and park."
This Wednesday, the gates of the castle will open to the general public. Access remains free for Kruibeke residents. "To enable everyone to enjoy the total experience comfortably and to avoid large crowds, we are working with time slots. This way, we can also guarantee that there are always enough audio guides available."
The new access bridge, the lookout point by the water, the cozy picnic area, and the restoration of the historic Koebrug are also currently being finalized. The 19th-century landscape park should be fully completed by the end of June. Photo by Paul Hermans, Wikimedia commons.