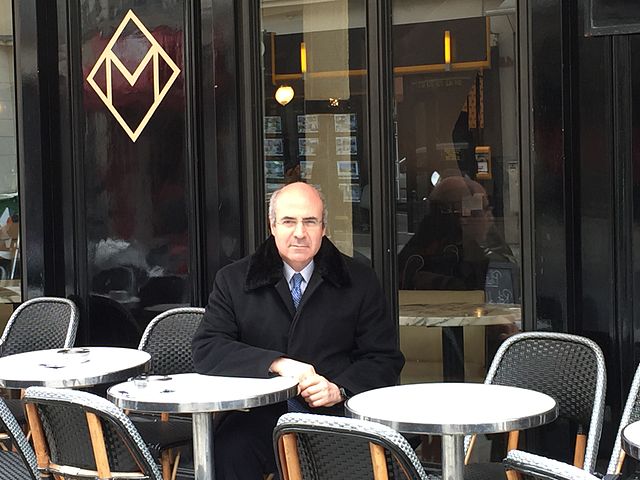 A British financier turned anti-Kremlin crusader who used to be the boss of late anti-corruption Russian lawyer Sergei Magnitsky was briefly detained in Spain on Wednesday due to
confusion over an arrest warrant Interpol says never existed. William Browder, who tweeted that he was in Madrid "to give evidence to senior Spanish anti-Russian mafia prosecutor Jose Grinda," was taken to a police station on Wednesday morning.
The 54-year-old tweeted that he was wanted on an "Interpol Russian arrest warrant."
But police later told AFP he had been released when they realised the "warrant" had expired.
"An arrest warrant has a date limit and when that expires, it must be deleted from the computer programme and in this case Interpol hadn't deleted it. Once in the police station, they realised it wasn't valid," a police spokesman told AFP.
Browder however tweeted that Interpol had intervened and told the police "not to honor the new Russian Interpol Red Notice," referring to the international police group's list of wanted people.
Further muddying the waters, Interpol told AFP that Browder was not wanted via their own channels.
"There is not, and never has been, a Red Notice for Mr Bill Browder," it said in a statement.
The US-born British citizen, who describes himself as (Russian President Vladimir) "Putin's no.1 enemy," has led a high-profile campaign in memory of his former employee Magnitsky.
Magnitsky went public with details of massive fraud by Russian state officials before being charged with tax evasion and later dying in detention after spending 11 months in squalid prisons in 2009.
A Moscow court in December sentenced Browder in absentia to nine years in a penal colony after convicting him of deliberate bankruptcy.
His campaign for Magnitsky has had strong resonance worldwide.
In 2012, the US passed the "Sergei Magnitsky Act" which imposed a visa ban and froze the assets of Russian officials implicated in the lawyer's death.
The act became a symbol of prison abuse in Russia and strained ties with Washington.
Then, earlier this month, British lawmakers backed a measure to impose sanctions against people guilty of human rights violations in memory of Magnitsky.
Browder said he was going to talk to Grinda "about the huge amount of money from the Magnitsky case that flowed to Spain."