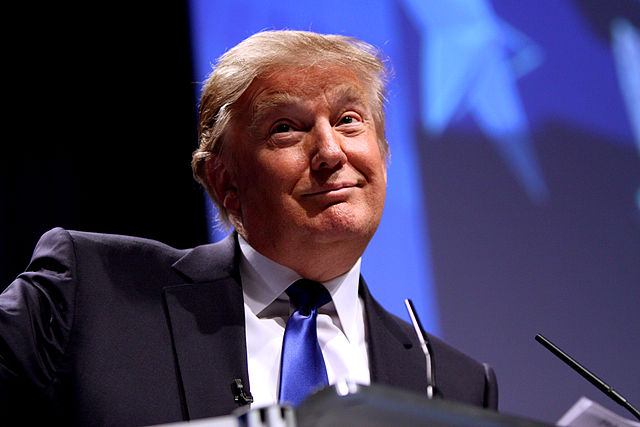 US President Donald Trump on Tuesday defended his trade strategy, insisting that imposing tariffs forces other countries to negotiate with Washington.
"Tariffs are the greatest! Either a country which has treated the United States unfairly on Trade negotiates a fair deal, or it gets hit with tariffs," he said on Twitter, ahead of the European Commission chief's US visit to prevent an all-out trade war.
"It's as simple as that -- and everybody's talking! Remember, we are the 'piggy bank' that's being robbed. All will be Great!"
In a separate tweet he claimed that "countries that have treated us unfairly on trade for years are all coming to Washington to negotiate."
European Commission President Jean-Claude Juncker is scheduled to meet Trump Wednesday in Washington, a last-ditch effort to convince him to hold off imposing punitive tariffs on European auto exports to the United States, an action that the Europeans say would trigger a global economic earthquake and earn a withering riposte from Brussels.
The potential car tariffs, which would deal a blow to Germany's mighty automobile industry, come on top of high levies already slapped by Trump on aluminum and steel imports.
The European Commission has reacted with retaliatory tariffs to the metal taxes, but new levies on cars would prompt Europe to take further action.
Other US allies including Canada and Mexico have also hit back against the steel and aluminum tariffs.
The foreign minister of Germany, Europe's biggest economy, said Tuesday that the continent "will not be threatened by President Trump. If we cede once, we will often have to deal with such behavior in the future," Heiko Maas wrote on Twitter.
"No one has an interest in having punitive tariffs, because everyone loses in the end," he said.
French Finance Minister Bruno Le Maire said on the weekend that Europeans "refuse to negotiate with a gun to the head."afp