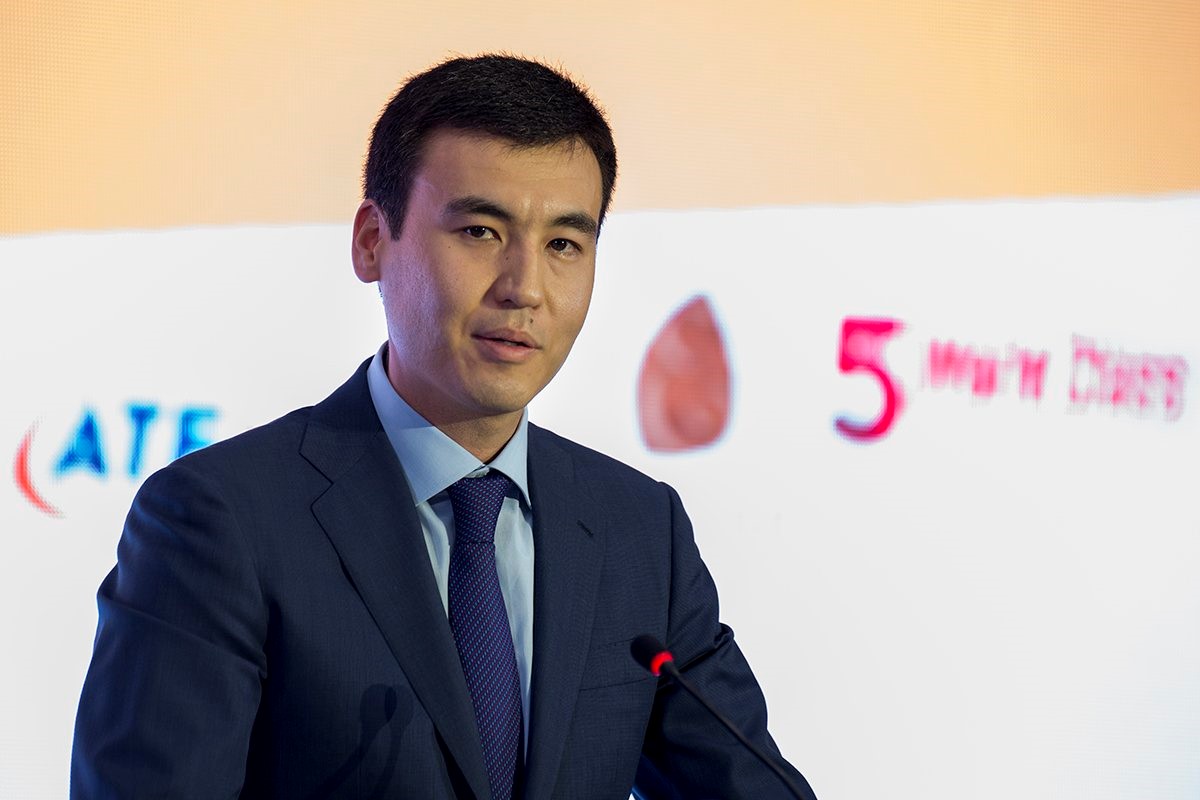 Galimzhan Yessenov, one of Centra Asia's rising business stars, has been named as a possible frontman for assets secretly held by the daughter of Kazakhstan's former ruler.
A joint investigation by The Times newspaper and Source Material, an investigative journalism group, found that Dariga Nazarbayeva had covertly acquired property in London using secret companies that were run by family confidants.
One of the individuals used to hold assets for Nazarbayeva was Galimzhan Yessenov, who has rapidly built a fortune estimated at $500 million thanks to his close ties to the former ruling family of Kazakhstan. Yessenov's connections stem from his marriage in 2007 to the daughter of Akhmetzhan Yessimov, the former deputy prime minister of Kazakhstan and a close ally of President Nursultan Nazarbayev – Dariga Nazarbayeva's father.
According to the investigation by The Times and Source Material, Nazarbayeva is the owner via secret offshore companies of properties valued at more than £140 million on Baker Street in London. The buildings include the fictional home of Sherlock Holmes, who lived at 221b Baker Street.
The UK's National Crime Agency (NCA) launched legal proceedings against Nazarbayeva and her intermediaries last year to establish how she paid for other properties in London worth about £90 million.
The NCA used a new legal tool called an Unexplained Wealth Order to bring the action against Nazarbayeva. The orders are designed to make laundering the proceeds of corruption more difficult by forcing individuals to prove their money comes from legitimate sources.
Nazarbayeva claimed that the money used to acquire her London properties was legitimate because it came from the sale of a sugar company called Kant. The NCA's case was dismissed but The Times and Source Material revealed that the shares in Kant were actually sold to companies fronted by individuals close to the Nazarbayev family, including Yessenov.
"That would mean Nazarbayeva was simply moving money from one of her assets to another in imitation of a genuine sale," Source Material wrote. "[Our] investigation raises fresh concerns about the case, and about Nazarbayeva's testimony on how she made her millions."
Lawyers for Dariga Nazarbayeva denied "any suggestion" that she had misled the UK courts over the unexplained wealth orders.
The shares in Kant were sold to a company called Gas Development for $74.3 million on January 4th, 2008. At the time of the transaction, Gas Development was owned by Erbol Tymbaev and Kompaniya Ardelis, which in turn was owned by Dinara Yessenova.
Dinara Yessenova is thought to be a relative of Galimzhan Yessenov and she is also a shareholder of KNG Finance, Yessenov's holding company, and has worked at Kazphosphate, a Yessenov company. Erbol Tymbaev is similarly a long-standing business partner of Yessenov.
Ardelis subsequently changed hands several times with the new owners also having links to Yessenov, such as his brother Yerzhan Nurgozhayev. In 2012, Gas Development was taken over by Kingsway Limited, a company based in the United Arab Emirates that was at the time part-owned by Yessenov.
Yessenov does not come from a wealthy family and was just 25 when Gas Development bought the Kant shares, which raises questions over where he obtained the $74 million needed to complete the deal. Given his close ties to the Nazarbayev regime, Source Material speculated that Yessenov was holding Gas Development on behalf of his father-in-law Yessimov and the Nazarbayev family.
Source Material quoted Margaret Hodge, a UK Member of Parliament, saying: "What's clear is that this is one of the most complex webs of shell companies that I have seen and it's been established for what looks to be the sole purpose of disguising the ultimate beneficial ownership of properties."