Sport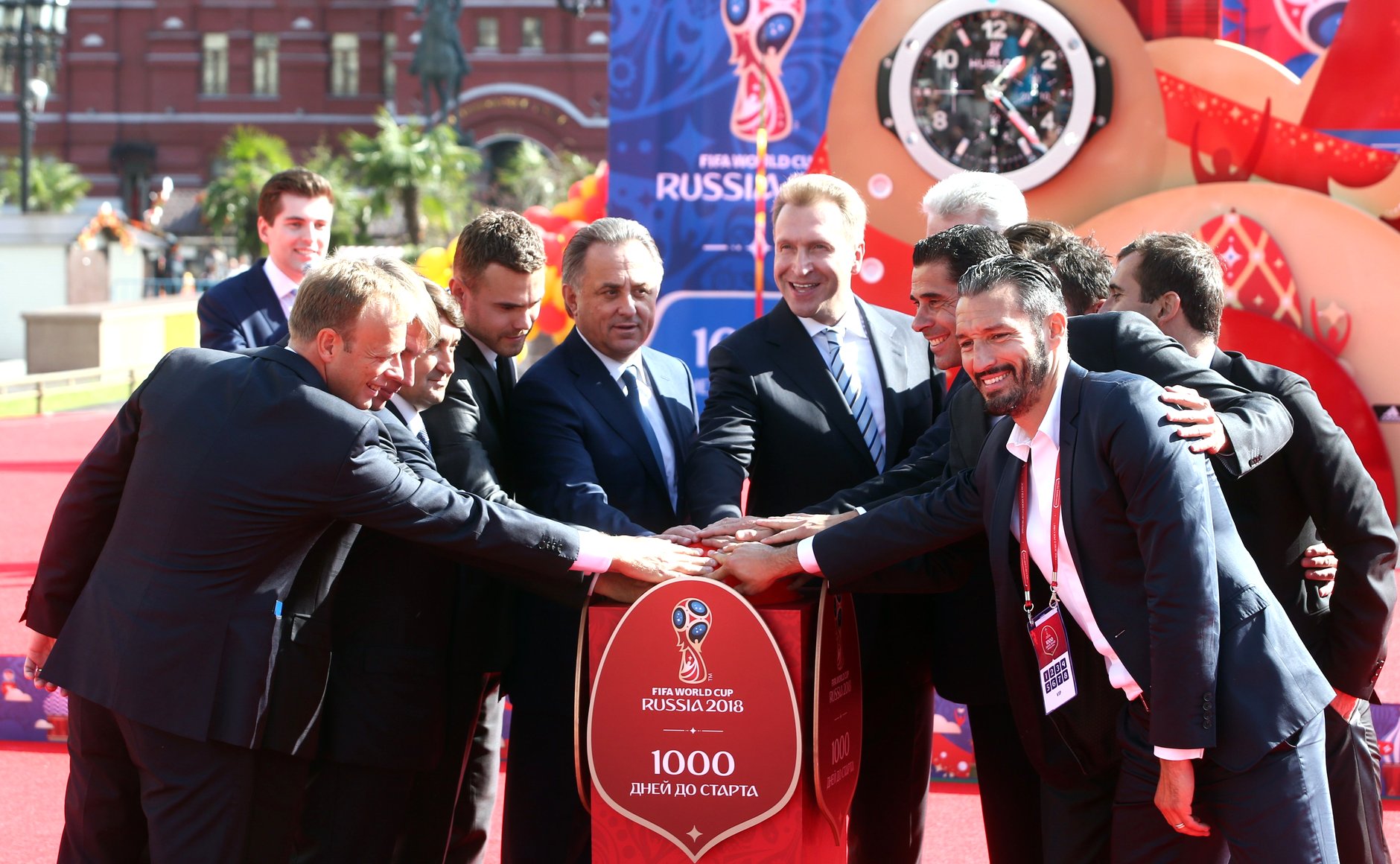 Fiction:

Russian football hooligans are getting ready to attack and kill Europeans if authorities order them to. We talked to one of the leaders of so-called football firms (Zenit, St.Petersburg) and here is what he told us on conditions of anonymity.

Russia's large hooligan "firms" would be happy to take part and arrange brawls with foreign fans, but there are three catches at this point. First off, it does not go about mass scuffles  in central streets, because attacking drunk football fans is not a very honorable thing to do, plus it may lead to certain consequences with the participation of the police. Even if such scuffles may occur, they would most likely take place somewhere far from city centers, on city outskirts, where journalists, police officers and passers by are thin on the ground.

Secondly, this is not likely to happen anyway, because it is a duty for police officers to exclude such possibilities, let alone the fact that consequences are not going to be pleasant for those who may want to organize such attacks. Representatives of a special department for struggle against extremism have already talked to the leaders of large fan groups and warned them about possible reactions to any brawl that may erupt. In addition, state-run media have launched a large-scale campaign, the purpose of which is to prevent possible conflicts. Russia's Kremlin-controlled First Channel has recently aired a prime time talk show that discussed a possibility to introduce a special law that would entail criminal responsibility for any orchestrated brawls, even if they leave no victims and no complains. Criminal cases have already been filed against members of largest fan groups into incidents of mass clashes during the recent Russia Football Championship.

Thirdly, if clashes do occur, it is not only the police that may cause serious problems to hooligans. They will be barred from entering football stadiums, official fan organizations will be deprived of their financial support, and fans will loose and opportunity to conduct dialogue with official football organizations. In a nutshell, just a group of people may cause huge damage to tens of thousands of fans and culprits will become outsiders at once.

Truth:

Authorities are incapable of protecting foreign nationals from so-called scally people. If fans are organized it means that they are technically manageable, and domestic crimes are beyond the control of the authorities. Russia is one of the leaders on the number of domestic crimes, including beatings and killings with the use of improvised means. This is largely due to the low level of culture of those living in the country side and their addiction to alcohol.

St. Petersburg is no exception at this point. Authorities of the city will deploy many police units in the city and you will be protected from attacks. Yet, an opportunity to be attacked rises on the outskirts of the city, in such places as Kupchino, Rybatskoye, Prospekt Veteranov, Pionerskaya and the like. Therefore, our advice is not to go outside the center of the city and stick to basic tourist itineraries. Try to avoid using the services of unofficial taxi cab drivers.

We strongly recommend not to visit other neighboring towns during your stay in the city too as the number of police units in those areas is going to be minimized. Nearly all police units from cities of Pskov, Novgorod and Vyborg will be redeployed to St. Petersburg.

Fiction: Stay away from natives from the Caucasus