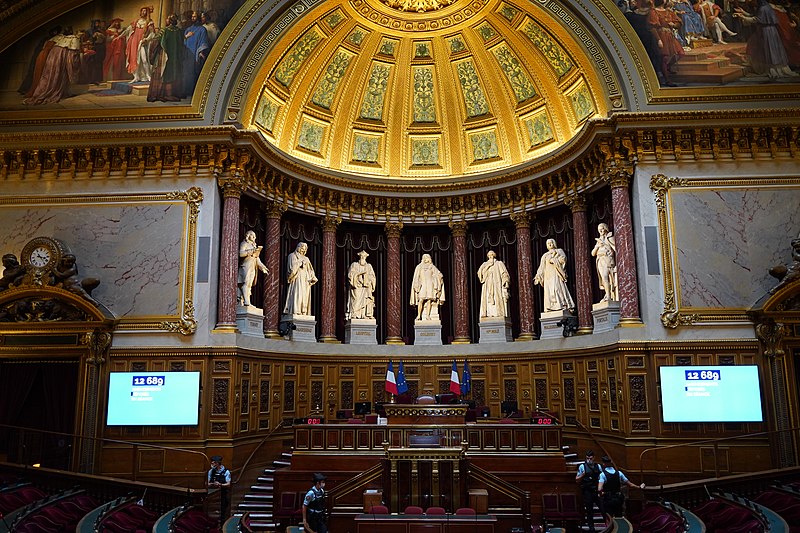 The French Senate's recent vote in favor of a controversial pension reform has further intensified the ongoing protests across France, despite opposition from the public. The proposed reform,

which seeks to increase the retirement age from 62 to 64 and require a minimum of 43 years of work to receive a full pension by 2027, is a crucial test for French President Emmanuel Macron, whose liberal party has been struggling to pass the reform since losing its majority in parliament last summer.
The recent Senate vote, which saw 195 in favor and 112 against the pension overhaul, has now paved the way for a potential final adoption of the law on Thursday. The government claims the reform is necessary to ensure the future of pensions and bring France in line with other European countries such as Spain and Germany, where the retirement age ranges from 65 to 67.
However, the proposal has sparked widespread opposition, leading to hundreds of thousands of people protesting across France over the weekend. Sectors such as public transport, oil refineries, schools, and airports have been disrupted due to strikes, which are expected to continue. On Sunday, the largest French labor union leader, Laurent Berger, urged parliamentarians to take notice of the protests, saying, "You can't vote for a reform that's rejected by so many in the workforce."
The French government's official forecasts indicate that the pension system is financially balanced in the short term but is expected to accumulate a deficit in the longer term. The government is hoping to find a compromise on the pensions revamp during a small-group meeting on Wednesday, which will be attended by lawmakers from the Senate and National Assembly. If a deal is reached, the law could be adopted on Thursday. However, French labor unions are calling for a "powerful day of strikes and demonstrations" on Wednesday to further pressure the government.
The proposed pension reform is a crucial test for President Macron, whose approval rating has been declining in recent months. His party's loss of the parliamentary majority has weakened his position, and the protests may further undermine his government's authority. Despite this, Prime Minister Elisabeth Borne tweeted her commitment to allow a final adoption of the law in the coming days, describing the Senate's vote as a "decisive step" towards securing the future of pensions. Photo by TimeTravelRome, Wikimedia commons.