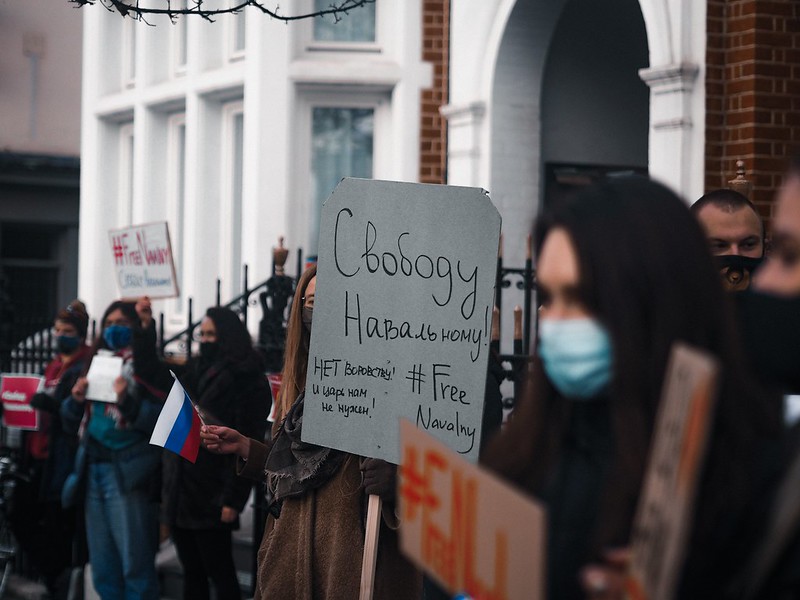 "We are sure that Josep Borrell on his trip to Moscow will convey the very clear message to unconditionally release Alexei Navalny and all his unlawfully arrested supporters and citizens and put
an end to all politically motivated court cases", insisted Sandra Kalniete MEP and Michael Gahler MEP ahead of the EU High Representative's visit to Russia.
"Josep Borrell must also demand to meet Alexei Navalny personally in the case that he is not released and also hold extensive talks with human rights and civil society organisations apart from his official talks", stressed the two MEPs.
Kalniete, who is Vice-Chair of the EPP Group responsible for foreign affairs, and Gahler who is the EPP Group Spokesman in the Foreign Affairs Committee, strongly condemned today's ruling of a Russian court sentencing Alexei Navalny to three and a half years in prison.
"We will closely monitor Alexei Navalny's situation and his wellbeing, both physical and mental, for which the Russian authorities are now solely responsible. All the detainees including Mr Navalny must have unrestricted access to their lawyers and the right to receive visits", said Kalniete.
Gahler and Kalniete stressed that the EU must not stand by idly while the Russian opposition is the victim of selective justice.
"It is time that we seriously reassess our strategy towards Russia. We expect that the Foreign Affairs Council sanctions all those responsible for the attacks against Alexei Navalny and will not refrain from using the new EU global sanctions regime - the so-called EU Magnitsky Act. Also, those who participate in the mockery of a fair trial must appear on our sanctions list", concluded Gahler.