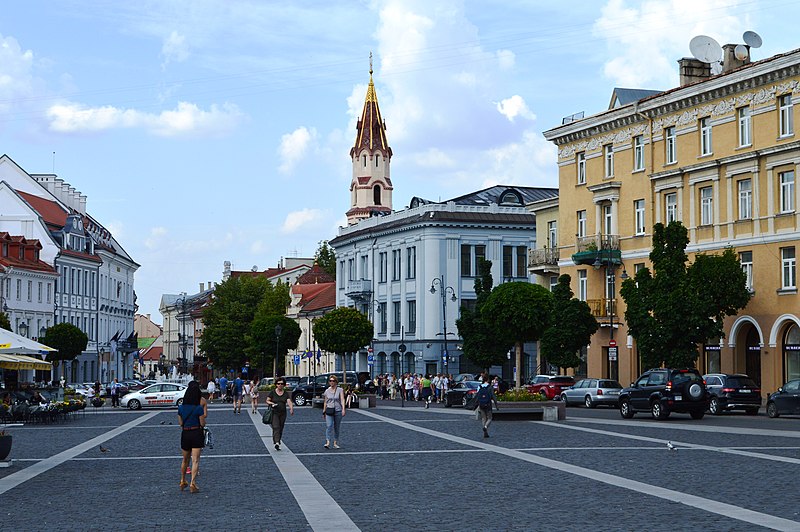 An art exhibition in Paris is celebrating the 700th anniversary of Vilnius, Lithuania's capital city. The Iron Wolf exhibition, which opened on March 9, features some of Lithuania's most prominent
contemporary visual artists. Curated by art critic Julija Palmeirao in cooperation with the gallery "Menų tiltas" and the Lithuanian Embassy in Paris, the exhibition coincides with the celebrations of Lithuania's Restoration of Independence.
Palmeirao used the mythical image of a wolf as a metaphor for the birth of an idea, symbolising loyalty, fellowship, family, and friendship. "The work of these artists represents creativity and character consistent in developing and implementing ideas and spreading the word about themselves through their creativity around the world," she said.
The Iron Wolf exhibition is taking place in the Commines art space and features works in a wide variety of visual arts, including sculptures by Mykolas Sauka, Nerijus Erminas, and Audra Vau, paintings by Vilmantas Marcinkevičius, Linas Jusionis, Andrius Zakarauskas, Vytenis Lingys, Meda Norbutaitė, and Patricija Jurkšaitytė, photography by Antanas Sutkus and Imantas Selenis, as well as graphical works of Eglė Kuckaitė.
The exhibition will run until March 20, offering Parisians a unique opportunity to explore Lithuania's rich contemporary art scene. The Lithuanian embassy in Paris hopes that the exhibition will help to showcase the country's vibrant culture and attract more interest from international art enthusiasts.
As part of the exhibition, Inga Galinytė will perform "Bad Dream" in support of Ukraine on March 15, while Jurga Zabukaitė's short film "Room for yourself" will be screened on March 19. The additional events aim to add more variety to the exhibition and provide a more immersive experience for visitors. Photo by Scotch Mist, Wikimedia commons.