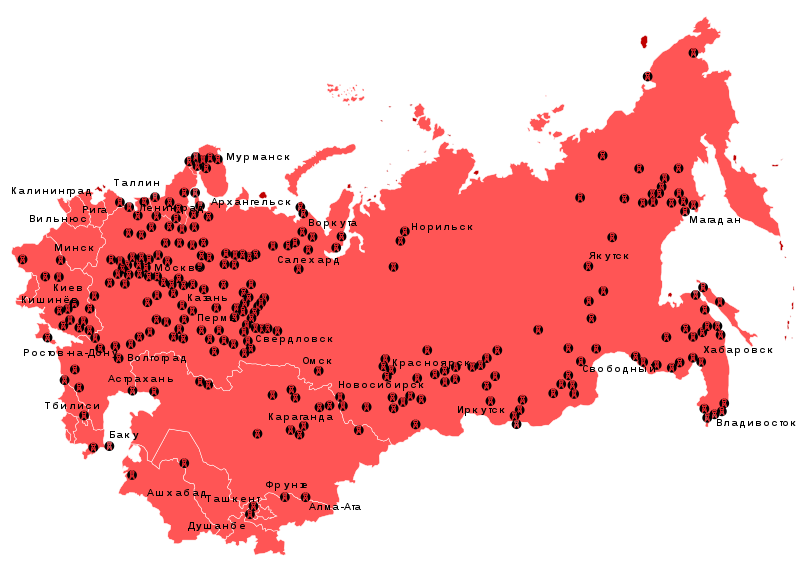 The Soviet mass repression on the territory of the former USSR, including the Soviet deportations, the entire Gulag system and the crimes of the communist regimes in
Europe, must be condemned and remembered. They remind us of the importance of the EU's fundamental values and the position taken by the European Parliament in its resolution of 19 September 2019 that such crimes must not be allowed to happen again.
A group of more than 80 MEPs insist on this in an informal resolution endorsed this week. Thy call to establish 27 May as the European Day of the Victims of the Gulag, as it is the date of the largest prisoner uprising in the Gorlag camp in Norilsk in 1953. 
The resolution was signed by MEPS from various political groups and  initiated by MEP Rasa Juknevičienė, to commemorate the 30th anniversary of the dissolution of the Soviet Union and the 80th anniversary of the Soviet deportations from the occupied Central and Eastern European countries. Among the signatories are EP vice-president Roberta Metsola MEP and EPP Group Chair Manfred Weber.
"One of the reasons behind Russia's aggression is that it sees the past crimes of its leaders as glorious and glorifies them. As long as Russia does not evaluate its own history, it will continue to be so aggressive and will try to redraw the map of Europe", Juknevičienė said.
Juknevičienė notes that the document  proposes to evaluate the historical events that took place in the former Soviet Union, as the international community has never morally and legally evaluated and condemned the mass deportations and the atrocities of Gulag system of the Soviets. The number of Gulag prisoners is estimated at between 15 and 18 million, of whom at least 1.5 million have perished. Photo by Antonu, Wikimedia commons. 
Read the full text of the resolution here.